During the Klitschko's fight, it felt like Madison Square Garden was moved to Kiev. Arena not only continually shouted in support of the Ukrainian boxer, "Klitschko Ukraine", but also was all yellow and blue, as fans brought an incredible amount of flags, and some even came in embroidered Ukrainian shirts. And we were no exception. I even picked a special outfit for the occasion. 🙂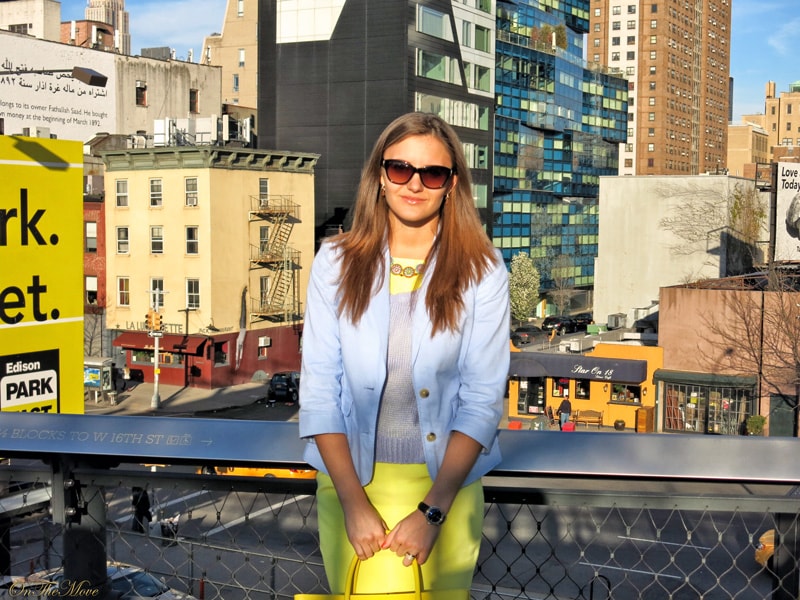 We met a lot of friends and acquaintances there. It was a lot of fun. Before the fight of Klitschko against Jennings, there were fights of not so famous boxers, so all of us were "warming up" in the lobby. 🙂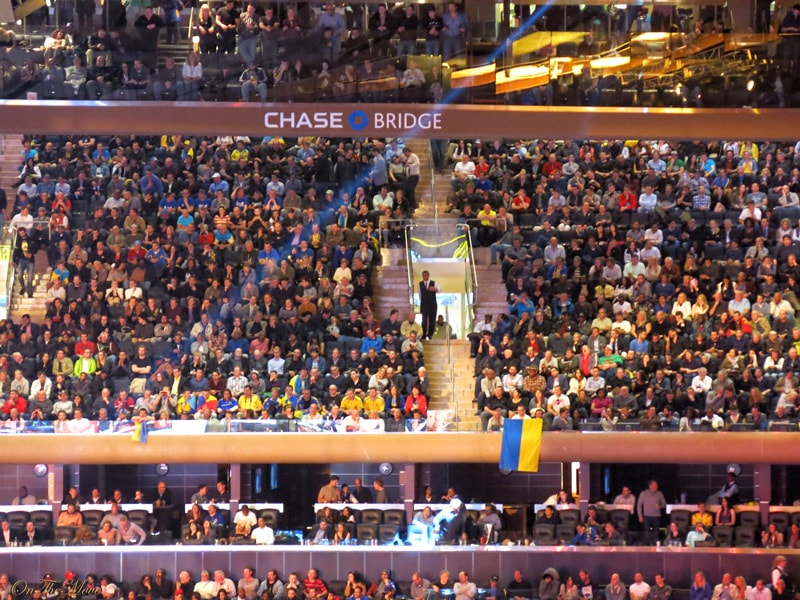 For some reason, Ukrainian singer Ruslana sang the national anthem an hour before the match, followed by the American national anthem. No one could understand. It was so early that everyone found it odd. And then, followed another fight.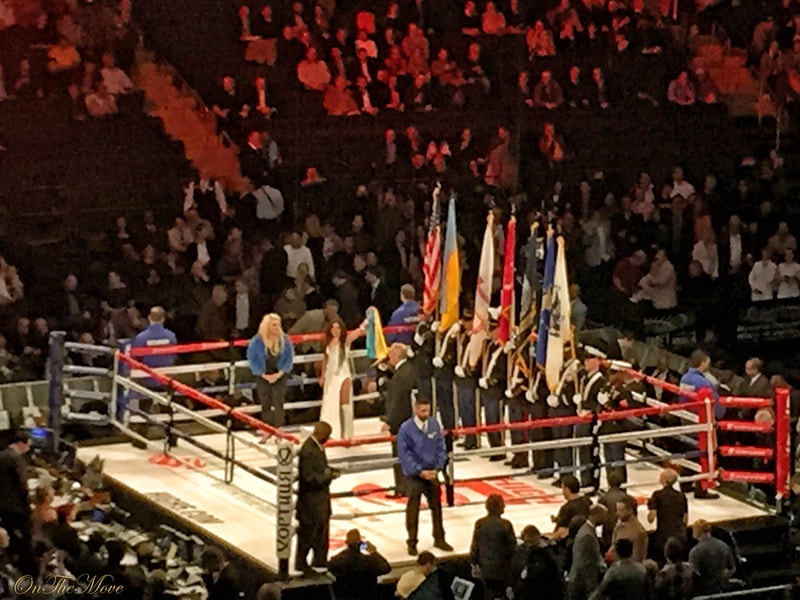 Among famous guests, who also came to see a fight, of course, Mayor of Kyiv V. Klitschko with his wife and bride of the Ukrainian boxer H.Panetteri, as well as Bruce Willis and Lennox Lewis (who once beat Klitschko).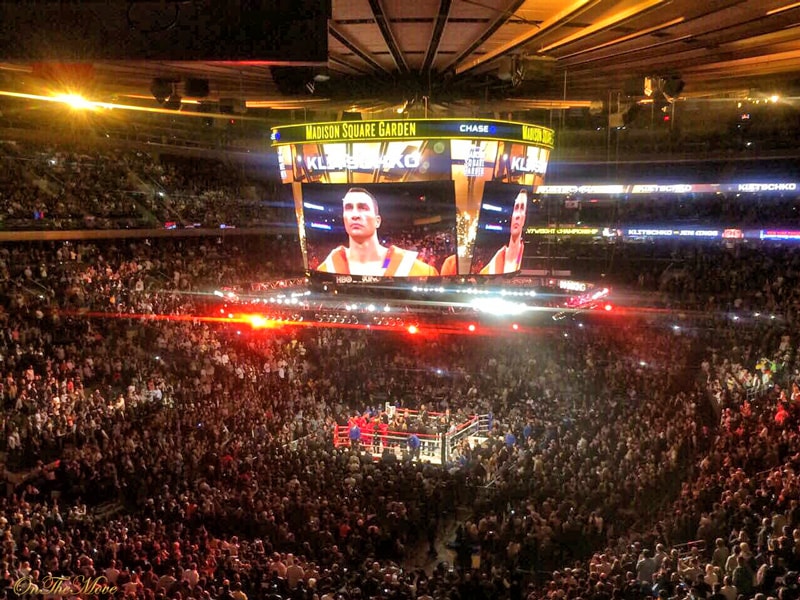 Behind us was a man who kept shouting: "Come on, Volodya," "Beat him, beat hit hard," and the like. To say that the atmosphere at the stadium was electric is to say nothing. It seemed that the sparks will fly.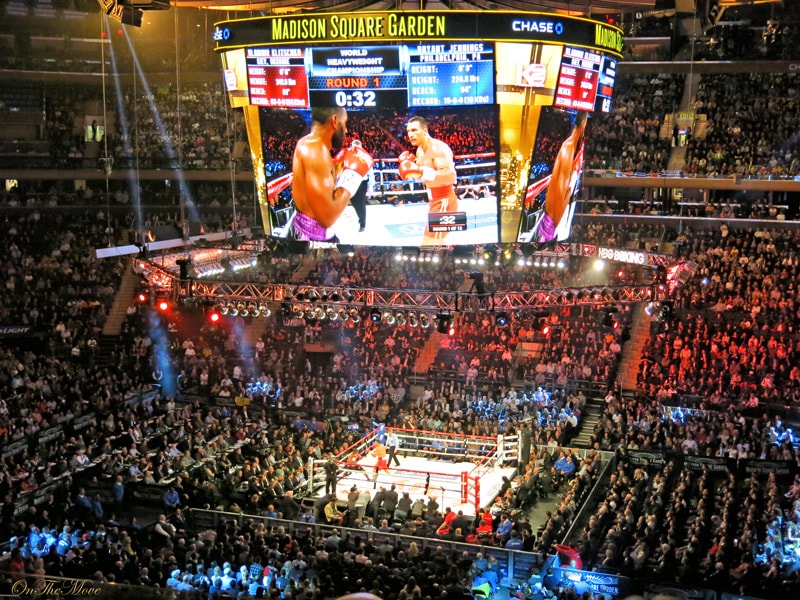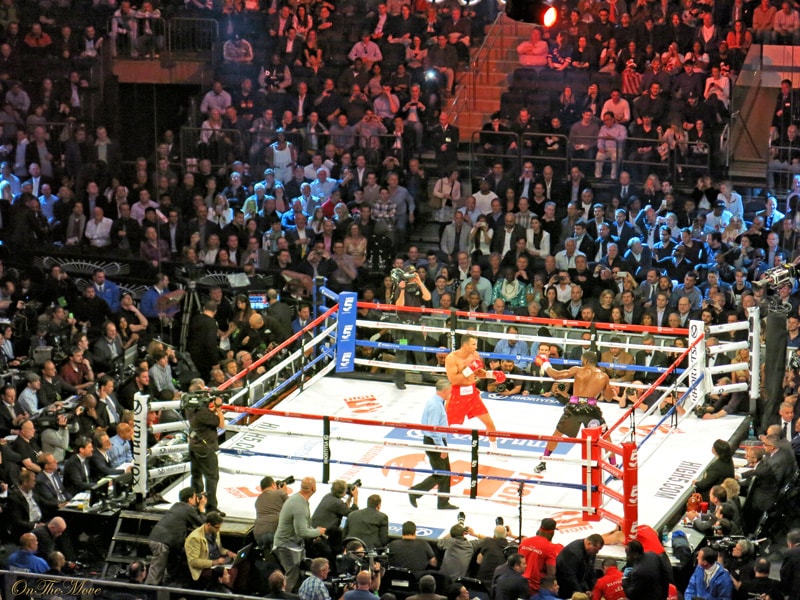 And at a time when the Americans were trying to support their fighters, shouting "U-S-A", it lasted not very long. Ukrainian fans immediately (there were significantly more of them than the Americans) silenced them with their shouts. Support for our boxer was just crazy.
Boxing was good. But Klitschko won only on points, though everyone expected from him something more, for example – a knockout. 🙂 Although contender was a worthy fighter, the victory was still ours!!!