After seeing the beauty of Las Vegas, we could not just get in the car and go to the Grand Canyon. We had to book a tour. A company that provides tours, picked us up at the hotel and took us to a small airport from where we flew on a "maize" plane. Believe me that I never had such a long "half an hour". At first it was all excellent: great views from the windows, the Hoover Dam in the desert, and in general – it is really exciting to fly so low from the ground.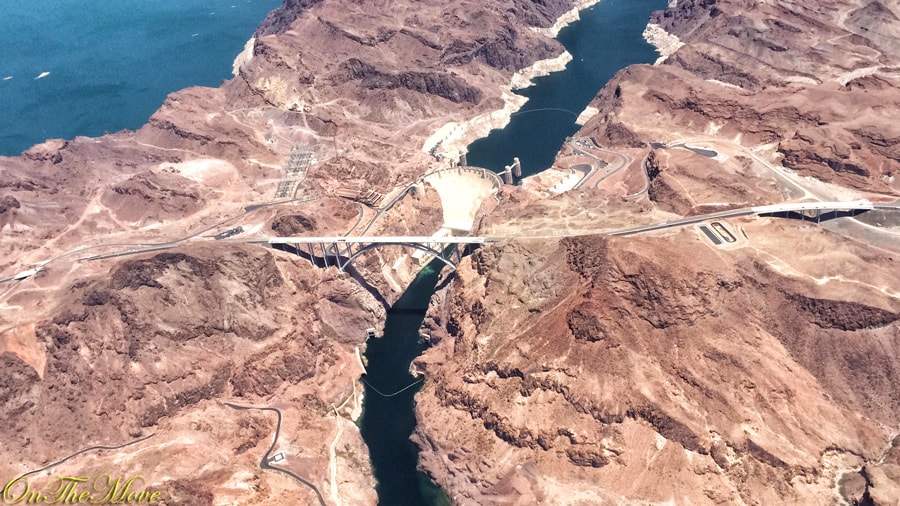 But when it came to turbulence, we wanted to simply land and never take off again. When I came out of the airplane, my legs were just cotton. I'm not one of those who are afraid of flying, but this was probably the worst in my life.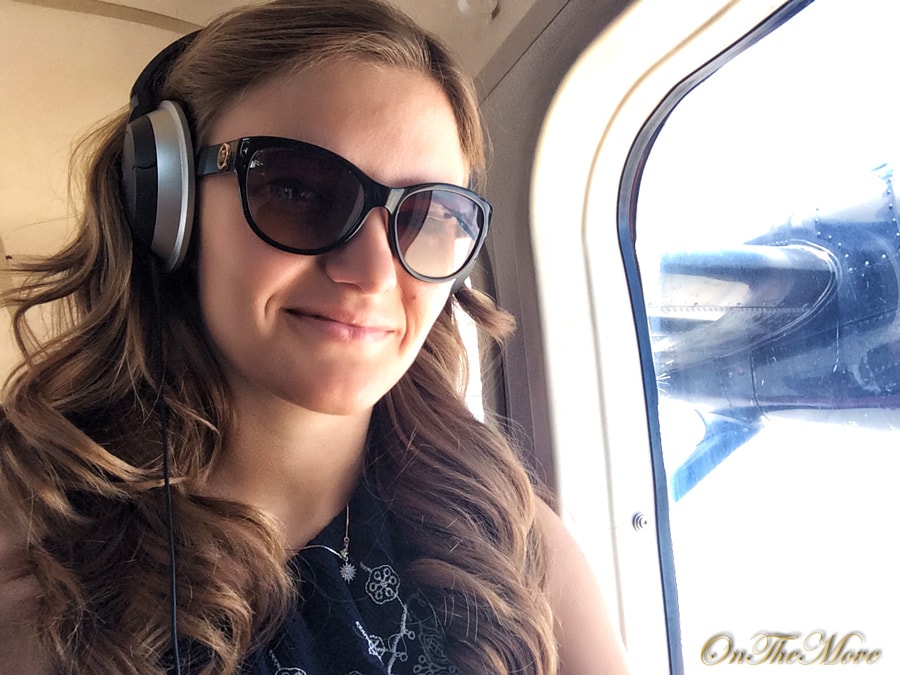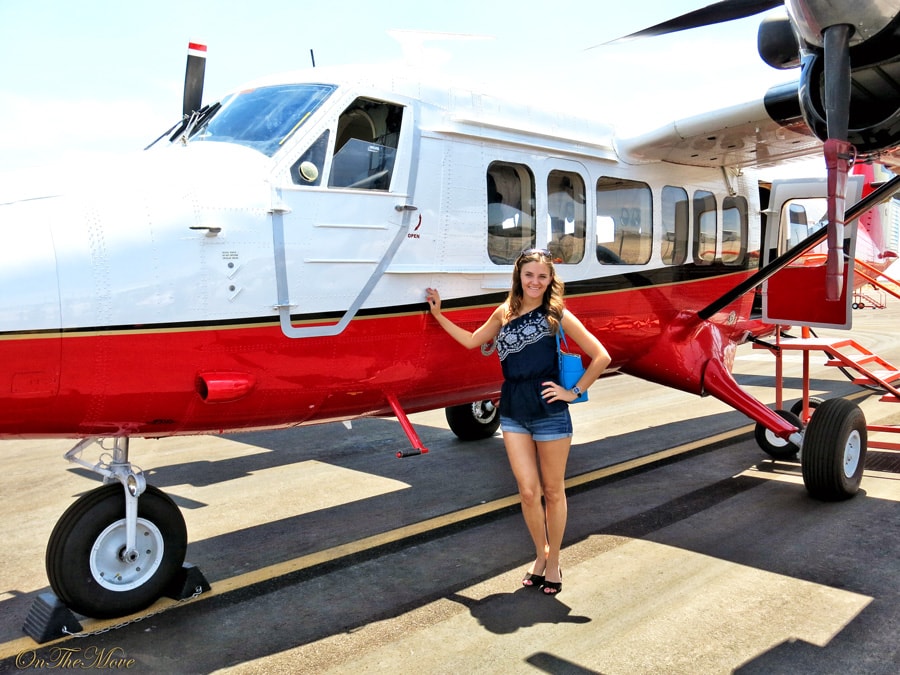 The plane took us to the station, which serves as departure point for helicopters. Before this moment, never in my life have I been on one. You probably can imagine my anticipation of the flight.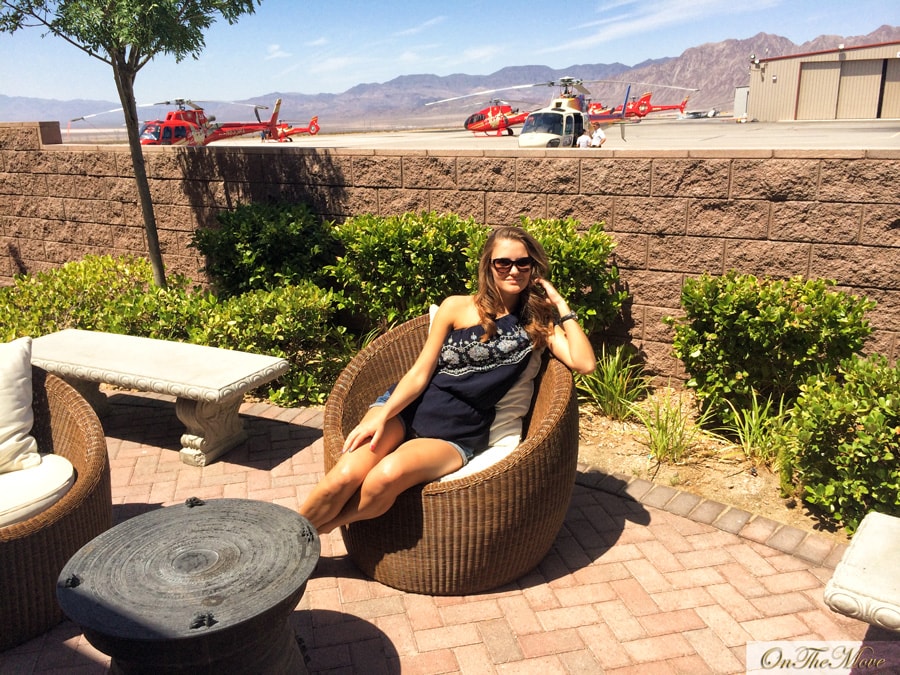 And so we took off! Emotions were over the top!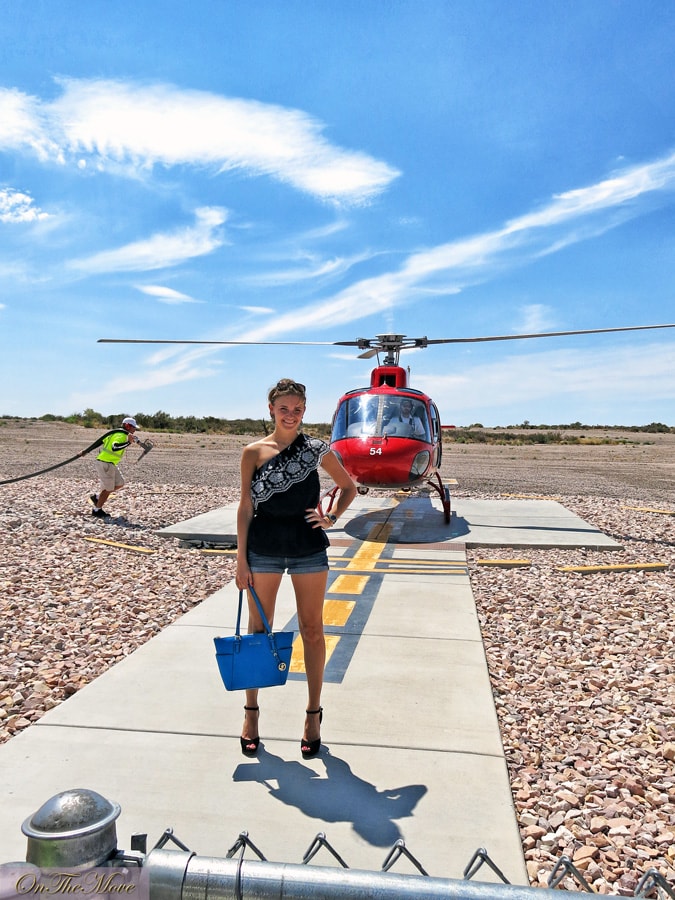 But when we flew to the Grand Canyon, that's it … – the smile was there all the way and uncontrollable! You experience so much excitement by flying over the canyons of such beauty … Wow! Just beyond words.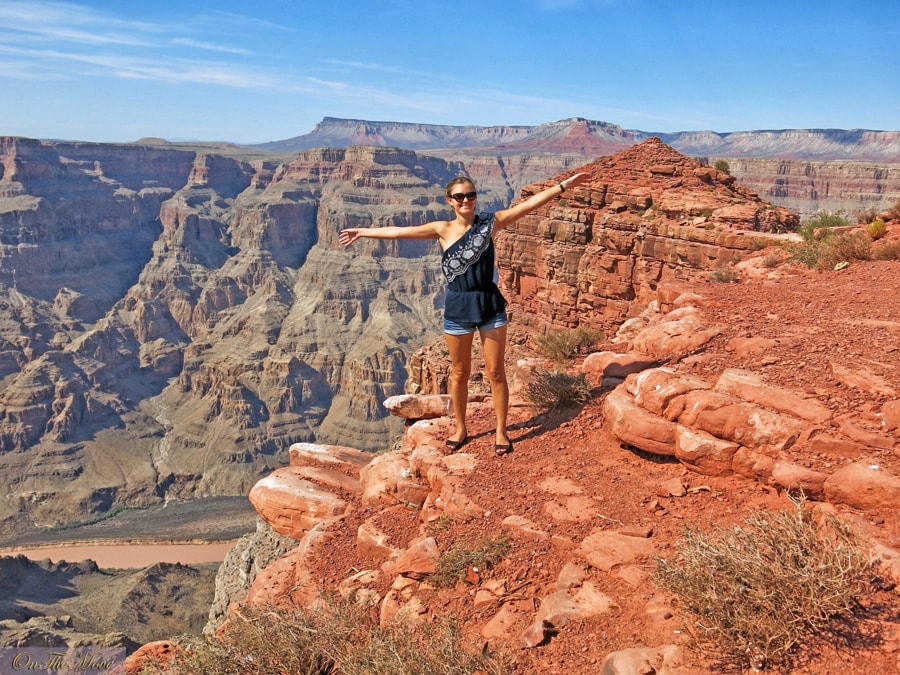 We flew to the bottom of the one of the deepest canyons in the world, through which goes a narrow muddy Colorado River, which, in fact, has created this huge gorge.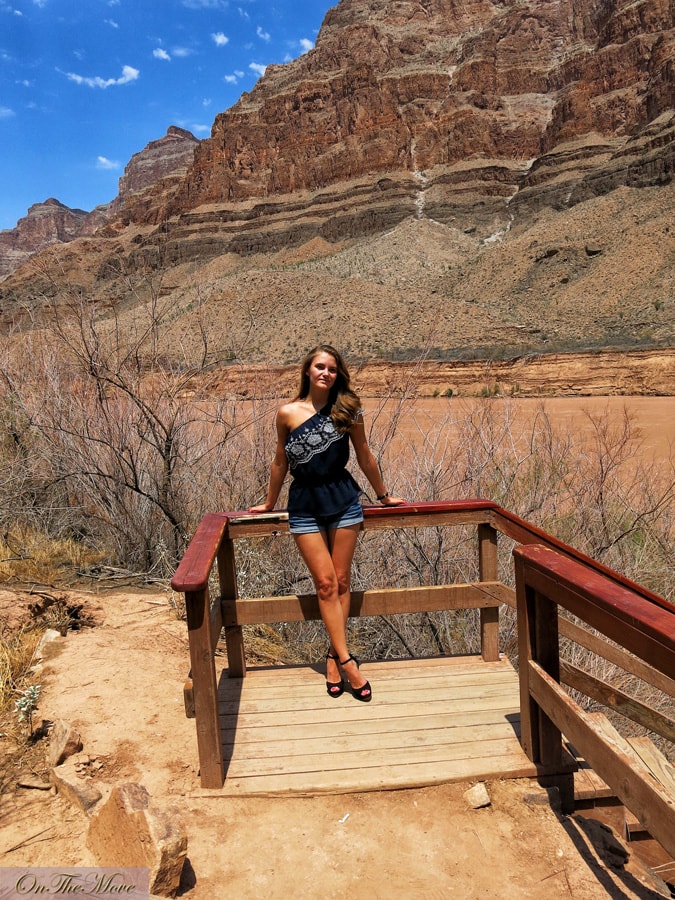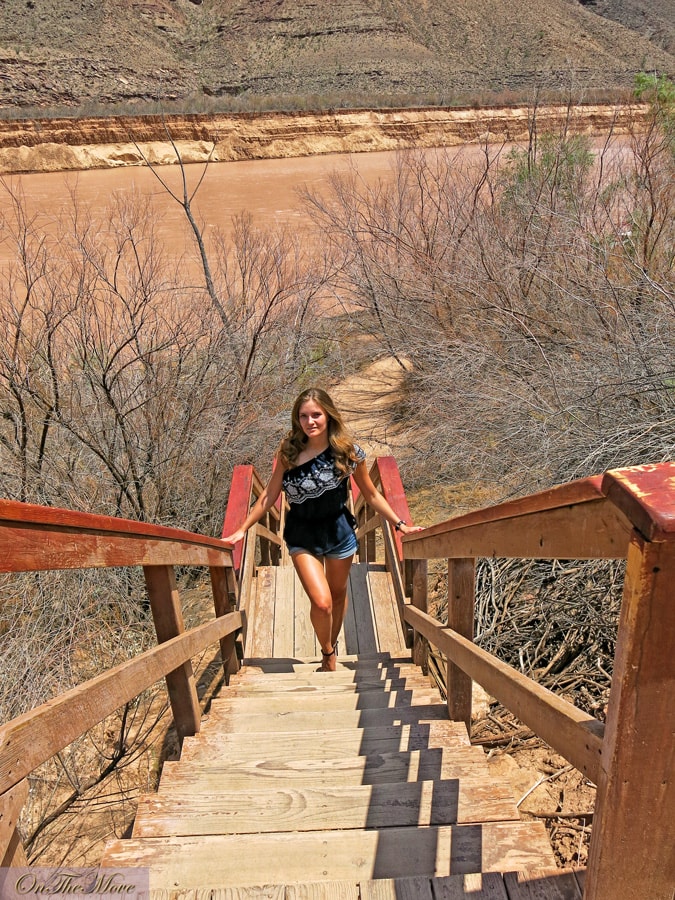 To say that it is nice there is to say nothing!!! Better take a look at the photos and judge for yourself.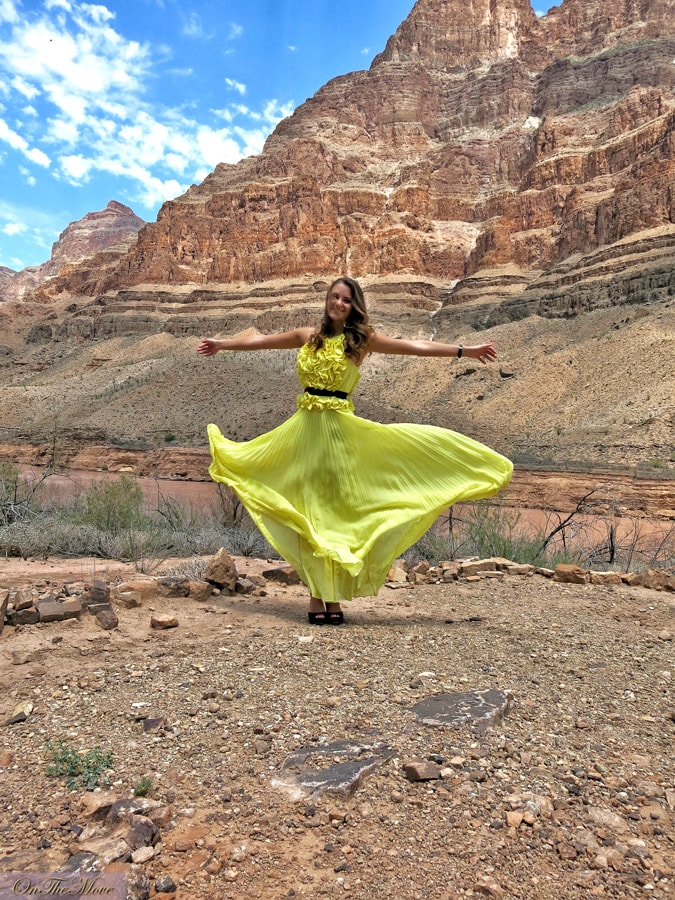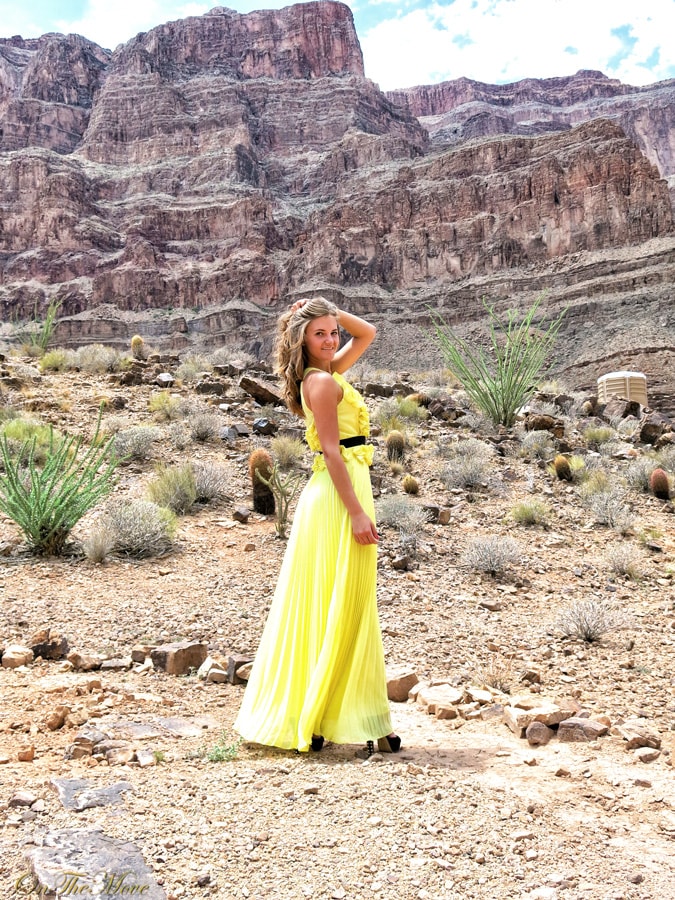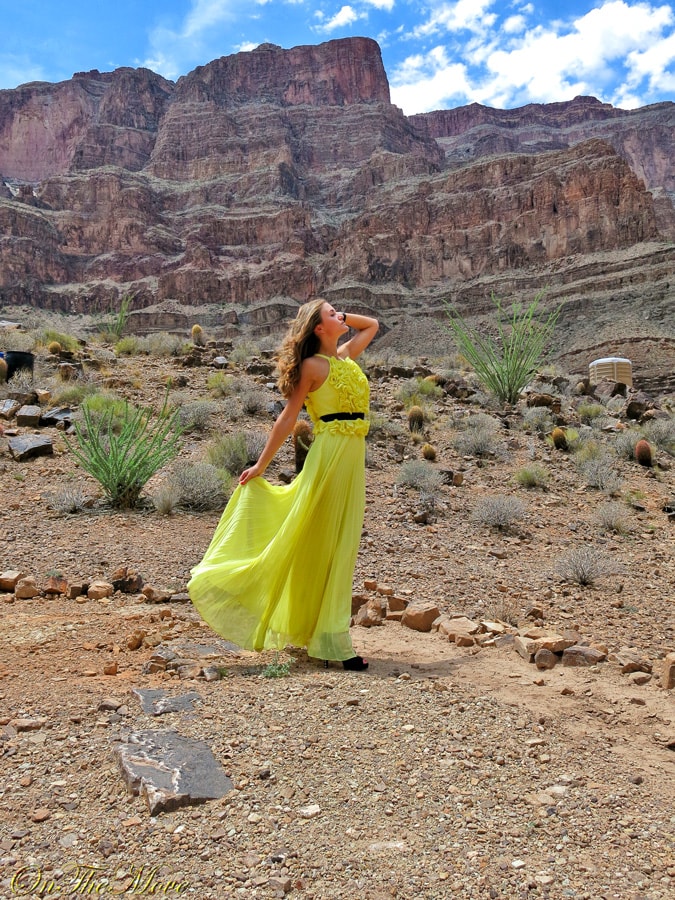 Yes Yes Yes! Beauty requires sacrifice. But this sacrifice was not difficult enough to leave without such chic photos!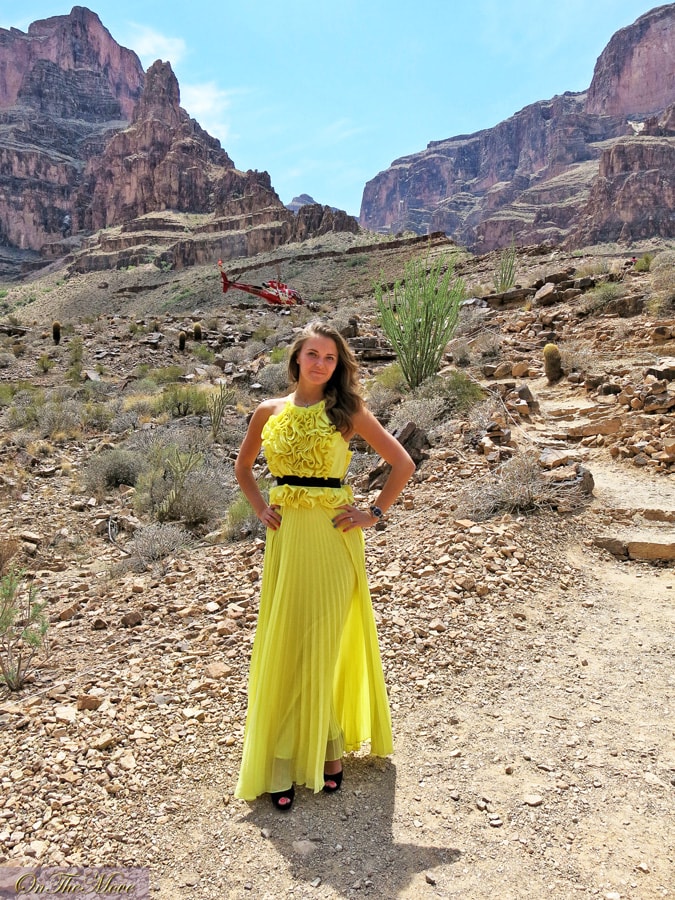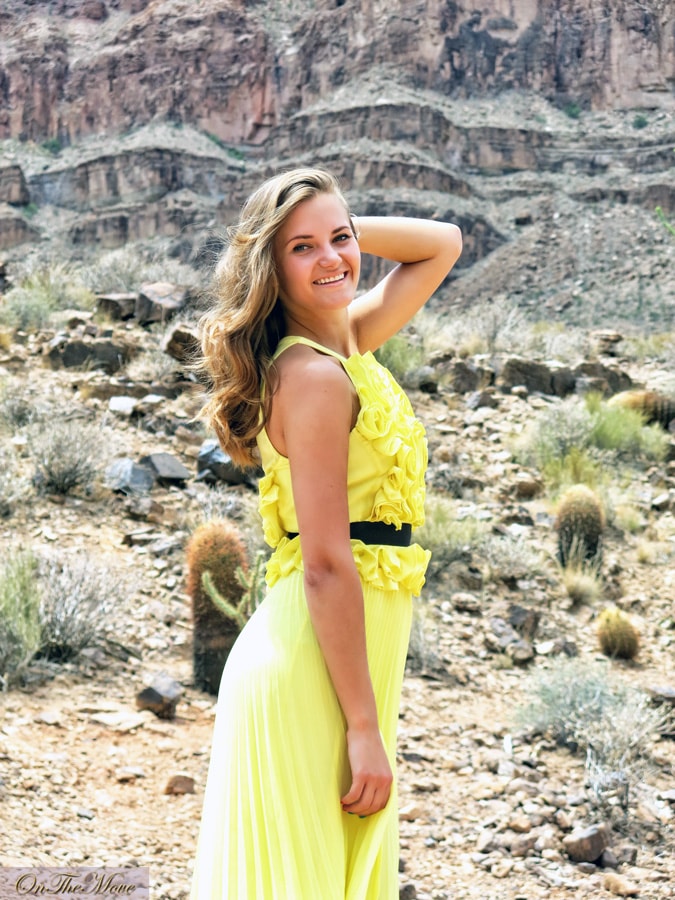 Then we continued our trip by helicopter and flew to the top of the canyon. We enjoyed the valley again – now from the high point. To stand on the bridge of glass, through which you can see everything that is on the bottom – this is the height of delight! Especially because under your feet is the abyss 30 meters deep.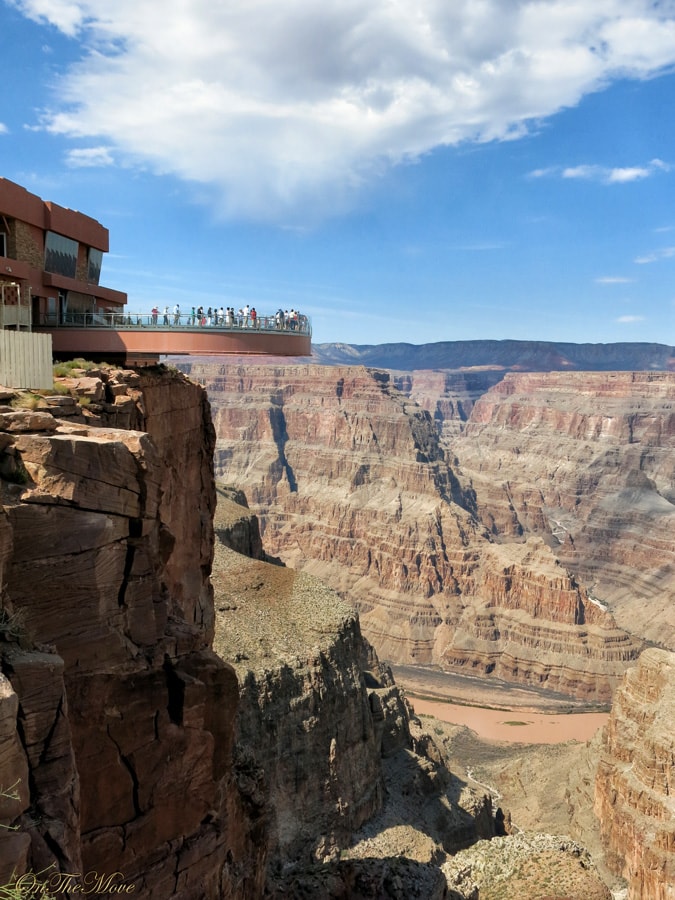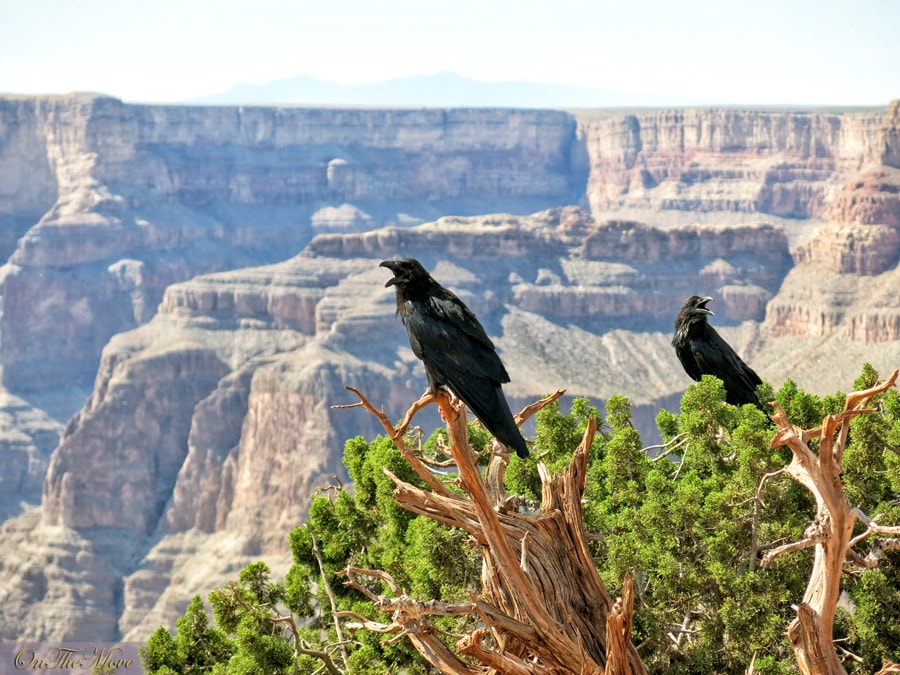 And when you stand right over this abyss, you are getting possessed with such peace and quiet that you even feel the goosebumps. And you know what was the most surprising of all – there were no fences! If you really want to jump or suddenly feel dizzy – you may easily go down the drain … !!!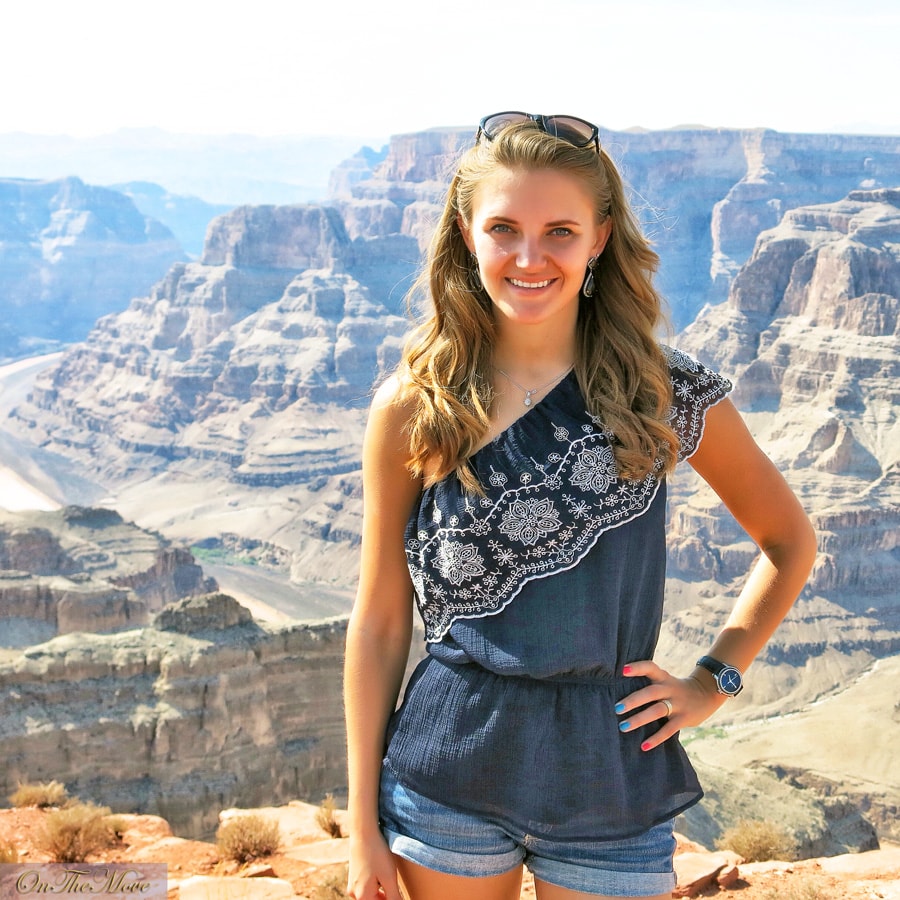 But fear is for wimps! Not having a chance to remove the heels after a small photo session, I balanced over the abyss with ease. 🙂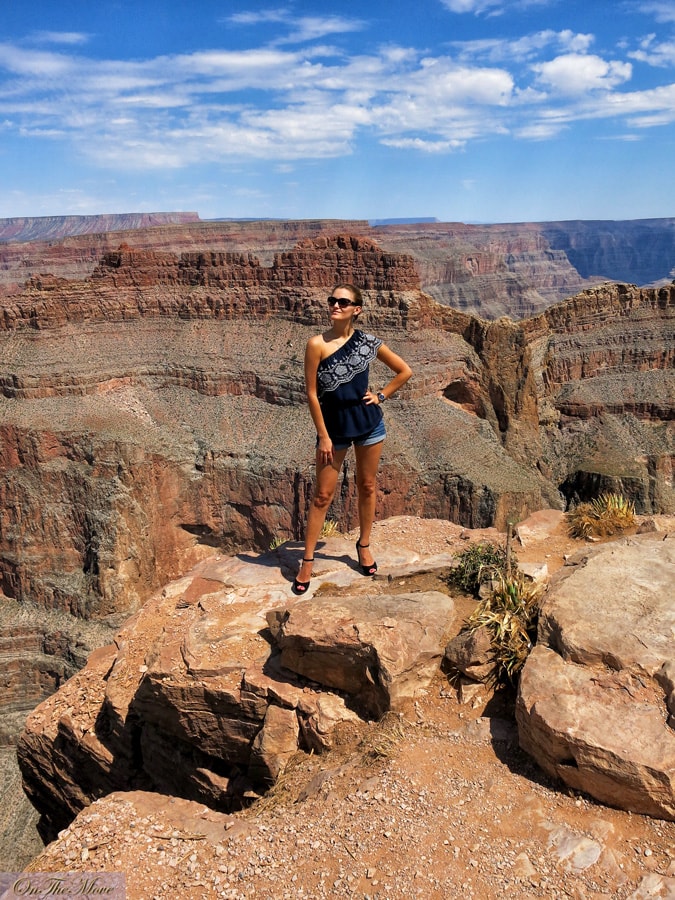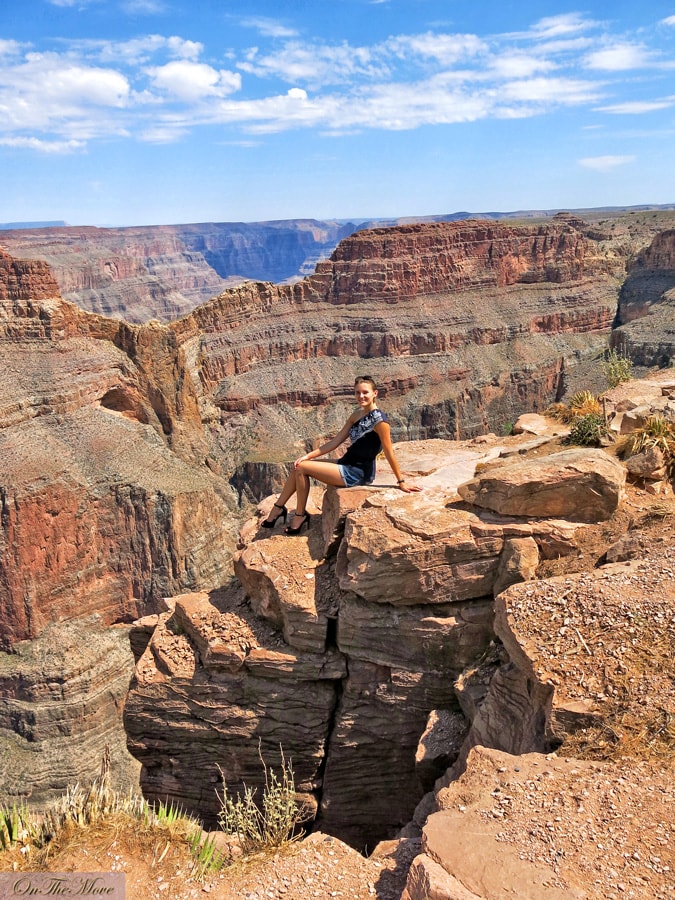 And so came the time to return to Las Vegas on this very "maize." We took a deep breath and departed balancing on the wind. 🙂