Nothing, and I mean NOTHING could interfere with us going to the Rolling Stones concert in Pittsburg.
Somehow, very unexpectedly for me, Andrew proclaimed: "Masha, I bought us tickets to the Rolling Stones concert and we are going to Pittsburg next month". Not being sure whether this trip would even happen, we thought it over throughout a month, while someone (Andrew) simply dreamt of going to the concert of world-renowned band.  Long awaited weekend was around the corner, and because of the concert happening on the stadium under an open air, we decided to check the forecast. Rain! But without even a second of despair, we jumped into the car and hit the road.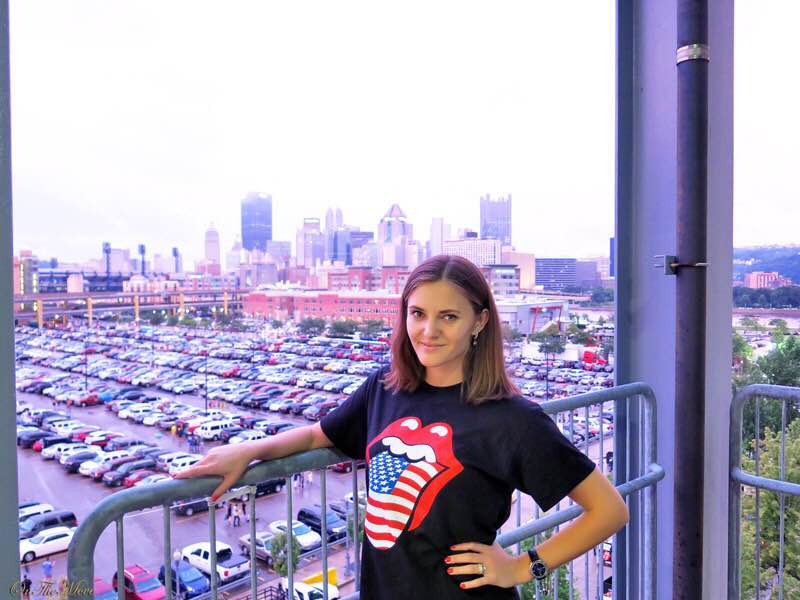 Upon arriving to Pittsburg, we settled in a hotel, called a cab and off we went to the "Heinz Arena". If this name reminds you of something, you are not mistaken. The thing is – big corporations are often investors of many sport venues, which names the stadiums' bear after construction. The famous tomato sauce was invented at the "Heinz" factory located nearby the stadium.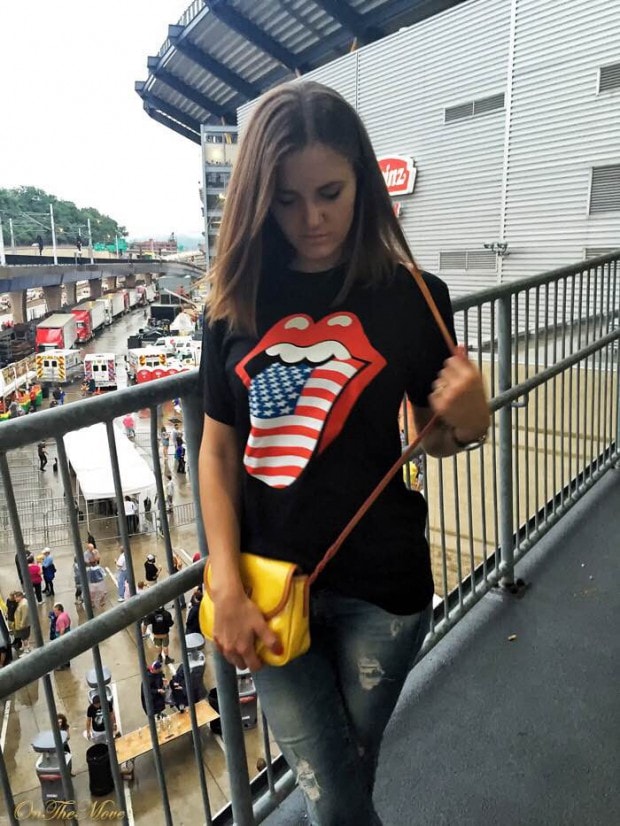 Two hours before the concert and the rain flows as if from the bucket… Even under umbrella, it is difficult to walk around. We were expecting this concert with such a temptation that even rain was like just another part of entertainment rather than some kind of an obstacle.

And so we are walking around the stadium, buying t-shirts with the band's logo, heating up and studying fellow concertgoers. The time has flown by so quickly that we heard how "Awolnation" performs an opening act.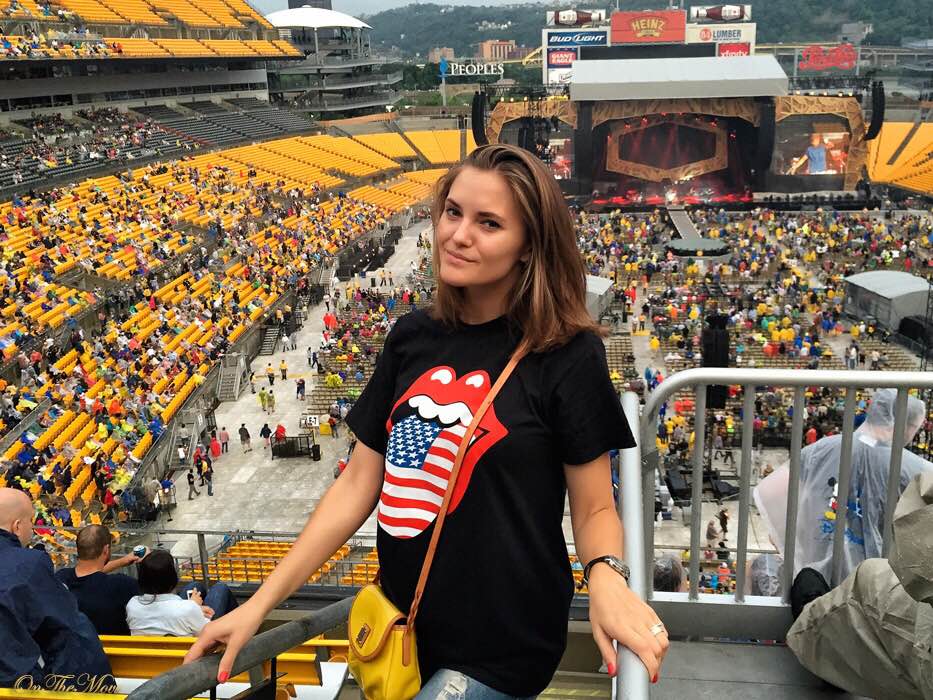 Eventually, we checked with our colleague who also happened to be there. His seat was in the top rows. And can you imagine? As soon as we got there, besides the "Awolnation", we saw two beautiful rainbows and the rain was gone. A Miracle!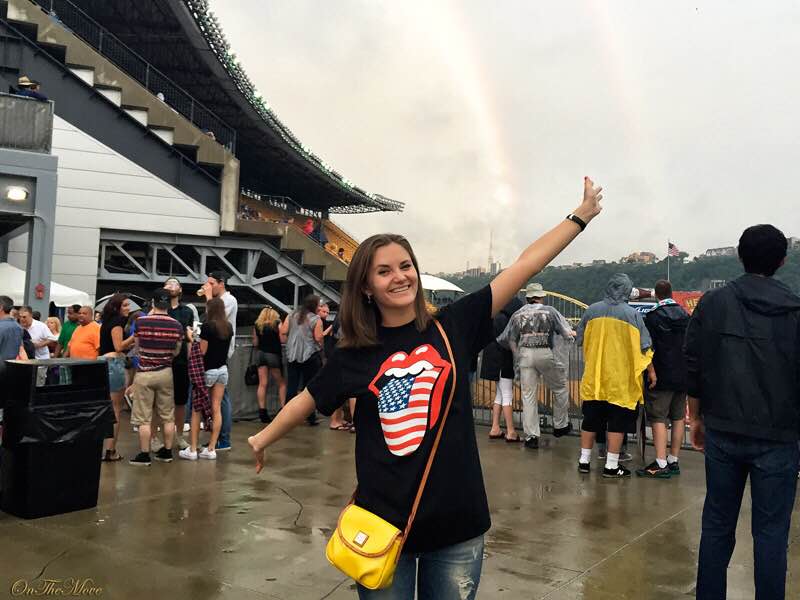 9PM. We decide to return down to our seats. And here they emerged on the stage – The Rolling Stones. A-A-A!!! Emotions are over the top!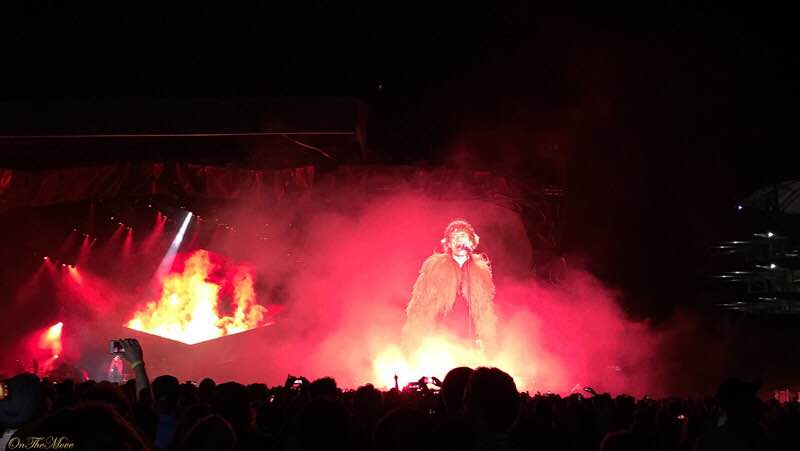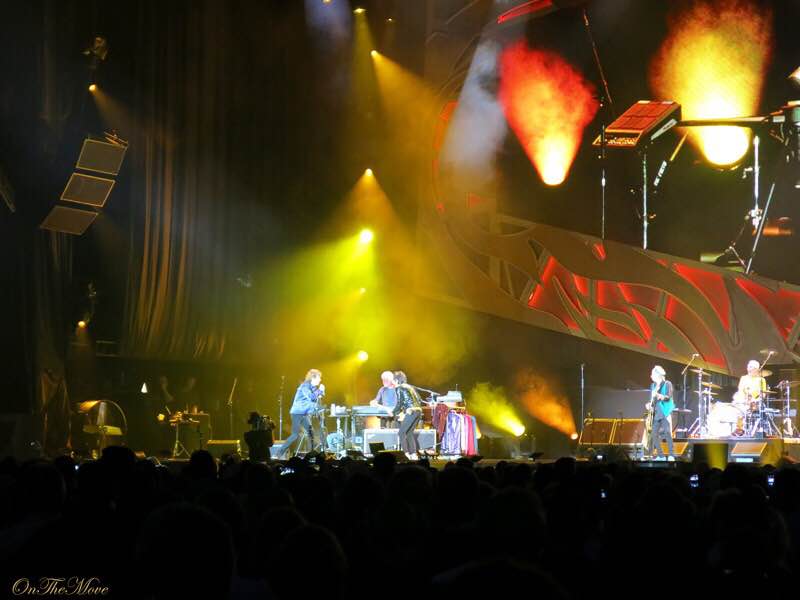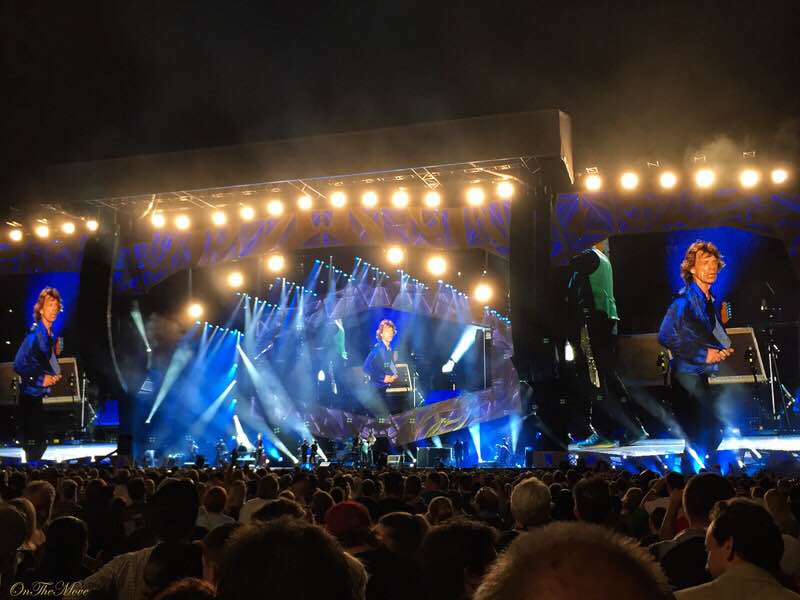 We were singing, we were dancing. But the most interesting thing is that 70,000 of others did the same. Even those who consider themselves too earnest for dancing, could not hide their happy faces. I have never seen so many happy people in a single moment.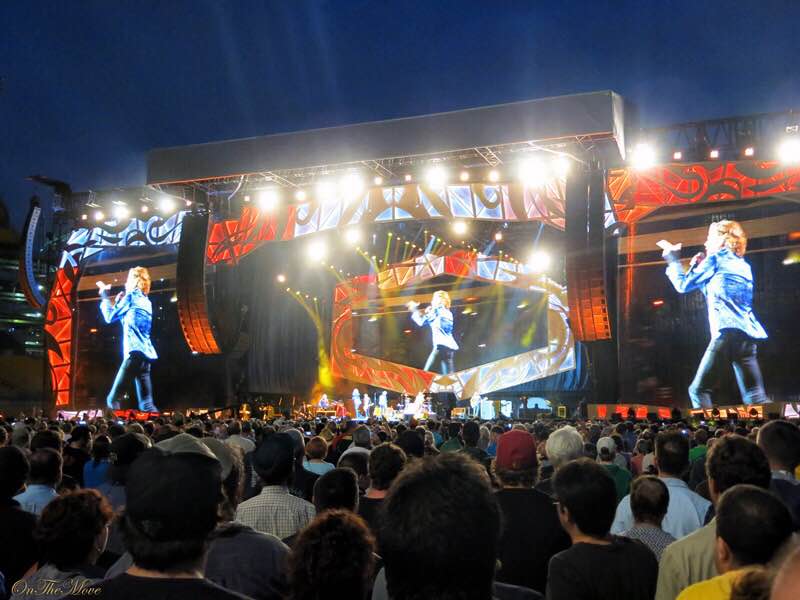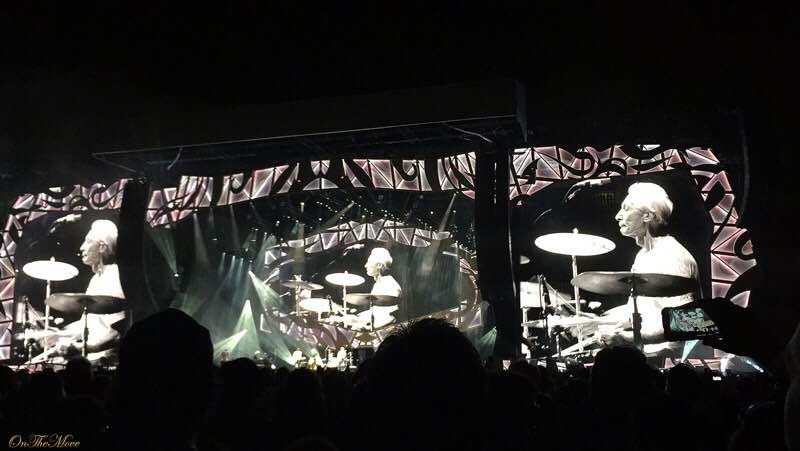 The news that for first time Rolling Stones were in Pittsburg in 1964 plunged me into utter shock. Just imagine – 1964. It is not even this century. And the most shocking thing is that the audience of this concert consisted of 300 people who pelted Rolling Stones with tomatoes. So much they did not like what they heard.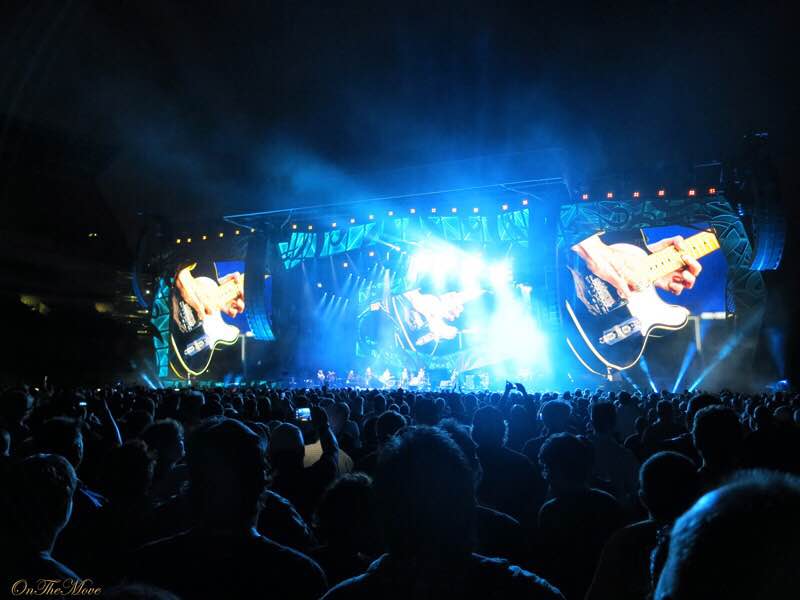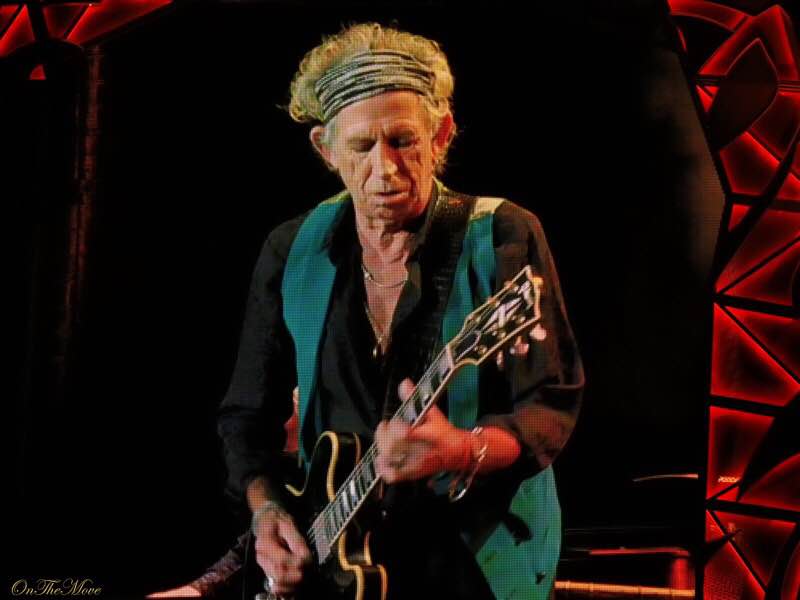 Times change. Now this group is a legend. Everyone of its members is not simply a star of world class, but a history. One can write about their music endlessly. The fact that they are relevant at all times is undoubted. And we got absolutely convinced of it.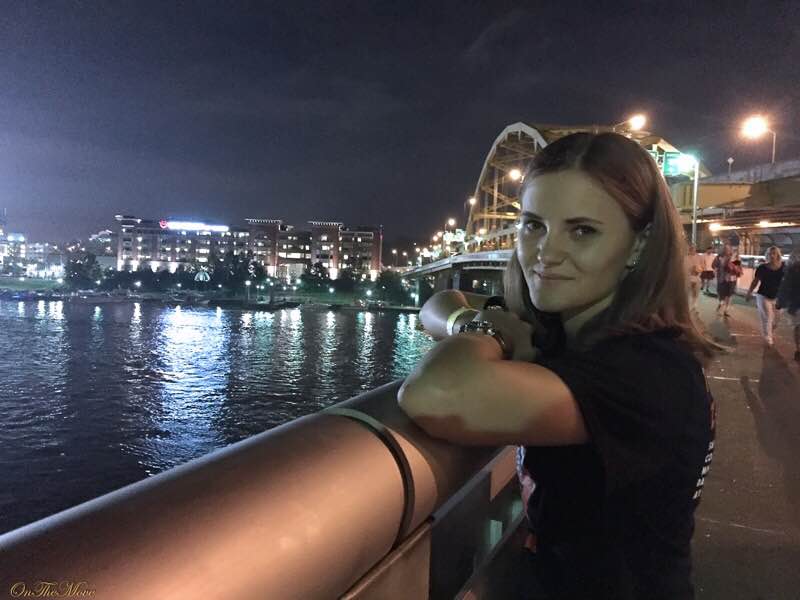 It was the best concert in my life!