Tequila, spicy food, salsa, sombrero and smiling people – that's what I associate Mexico with. We had just 5 days to feel the atmosphere of this country.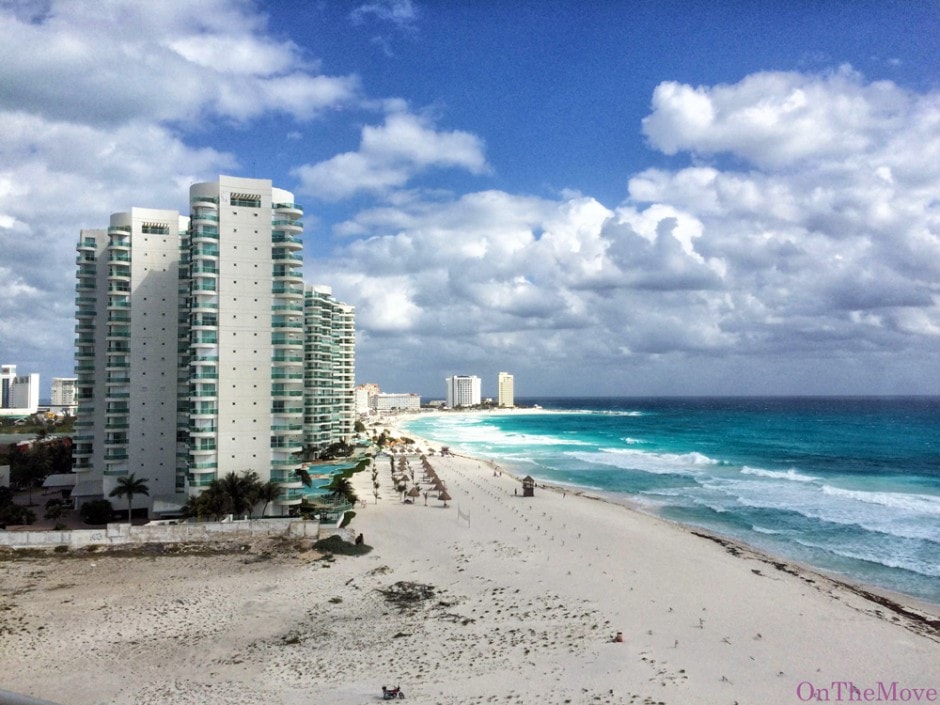 Once arrived, we immediately went to the beach and got struck. Somehow, we did not expect that at a comfortable temperature, the wind will be so cold and the sun will set even not getting to five o'clock. After sitting near the sea, wrapped in towels, we began to invent, how to make our stay unforgettable… But we did not want to hurry, and so as not to be too cold, we were playing volleyball, dancing, eating, eating and yet again eating … and this lasted for three days. In the evening, after the show at the hotel, we went to the city … "And then wakes up the mafia …"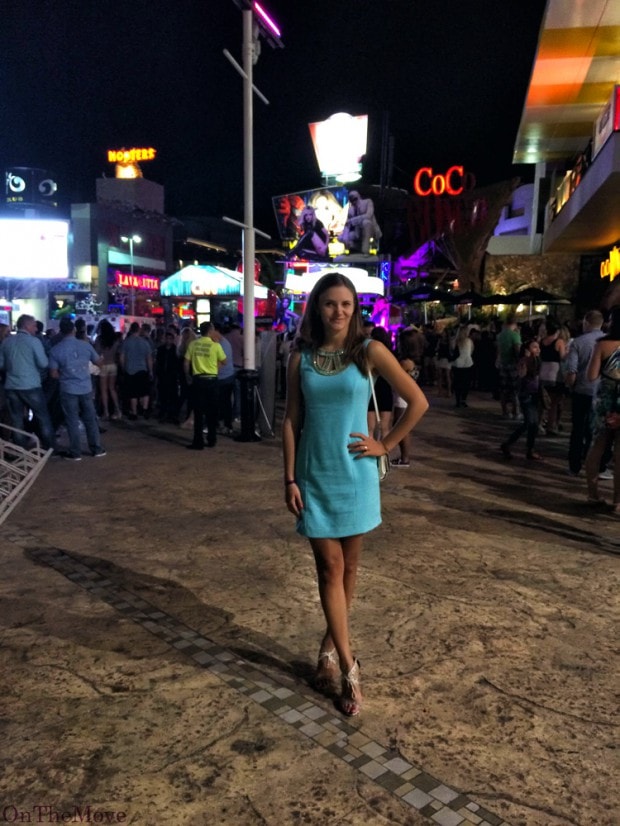 No wonder Cancun is now gaining tremendous pace in terms of tourist visits. Besides luxury Caribbean beach, the night life there is awesome. In the Party Centrum – this is the part of the town (where all the nightclubs, bars, restaurants and souvenir shops are) everyone has fun until morning! If you see a big line at the club, don't stand in it!!! This is likely to be the club Coco Bongo, which I highly recommend. You will be satisfied 100%. Show program, which includes dances, songs, circus performances, theater performances and much more, will not leave anyone indifferent !!! And it goes on all night! But due to the fact that the place is so cool, there are so many people there after one o'clock that there is no place to stand. And why stand, after all? Dance! Everybody Dance !!! 🙂
Avid travelers that we are always want to see something different in each country. That's why we went to see one of the seven wonders of the world – Chichen Itza (political and cultural center of the Maya).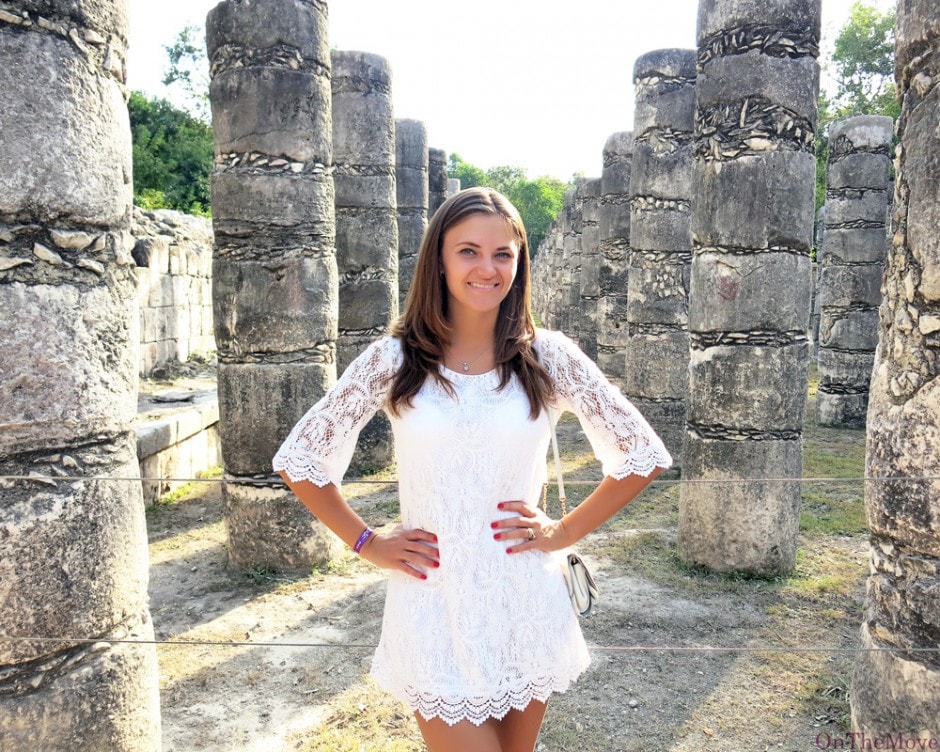 The most striking thing was that once I approached the site of the pyramid Cuculcana I could not get rid of a feeling that I was already there … Hmmm … Why would it be? But I was so relaxed and well there, I was surprised myself. Maybe I was one of them? .. * Thoughtfully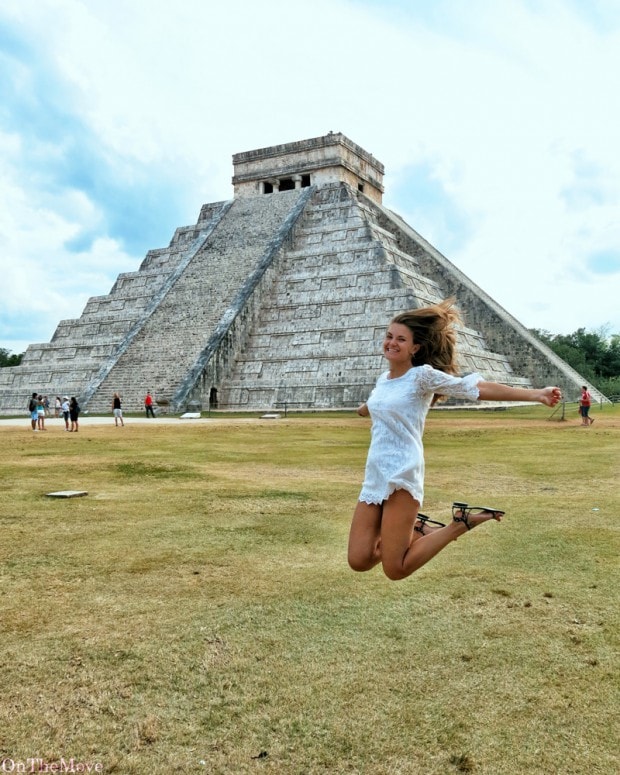 Maya themselves were obsessed with sacrifices, and thousands of symbols there with skulls on the walls is a proof of that.
It is a good thing we live in the 21st century. 🙂 Because the guys could not even play football properly. They say that football games were held once a year, but guys were preparing for it throughout the lifetime. This "football" could only be played with elbows, knees or hips and one had to get the ball into the small ring. And the saddest thing is that the team that won, were sacrificed. And for the guys it was an honorable outcome … My goodness!!! But this is part of their history and culture, so it was interesting "like hell". That's the place where this phrase is especially appropriate. 🙂
On this photo, I point to the so-called, "goal." Yes Yes! This ring is hard to find let alone with the heaviest ball.
Walking through this, we shall call it, town was very interesting. Because in addition to skulls and other "extraterrestrial" characters, we found there … get ready … tic-tac! Honestly, my amazement had no limit.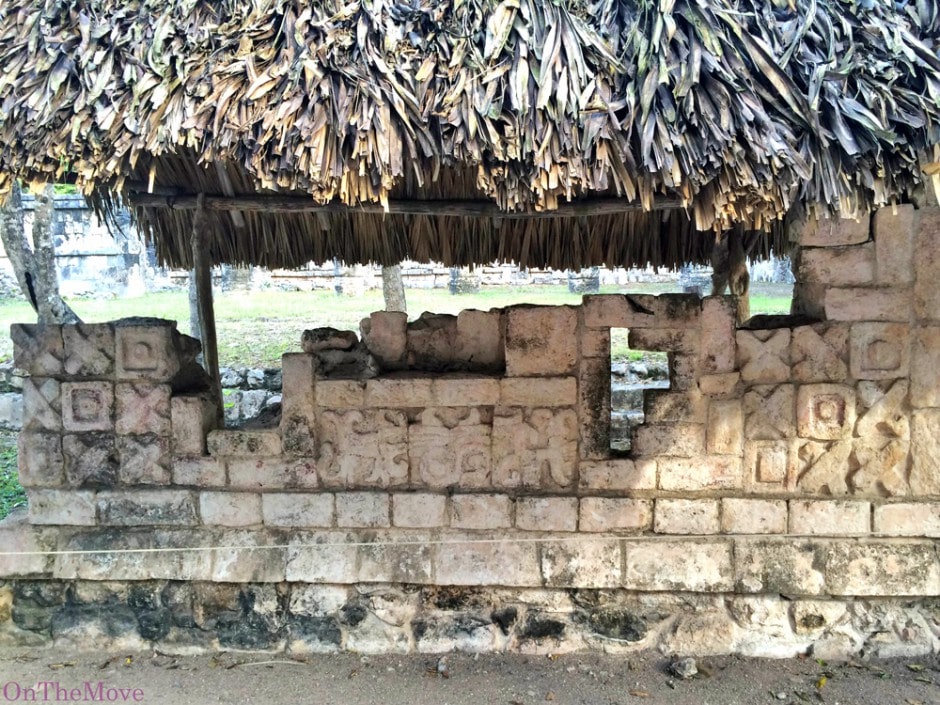 Another place that has impressed us were cenotes that were used by the ancient Mayan as places of sacrifice. Location, of course, is interesting, but our particularly close attention was attracted to them since our guide told us that we will "jump into the Cenote, where the water is, well, just perfect." You understand, to get out of these cenotes would be unrealistic. So side-by-side we stomped away from this place.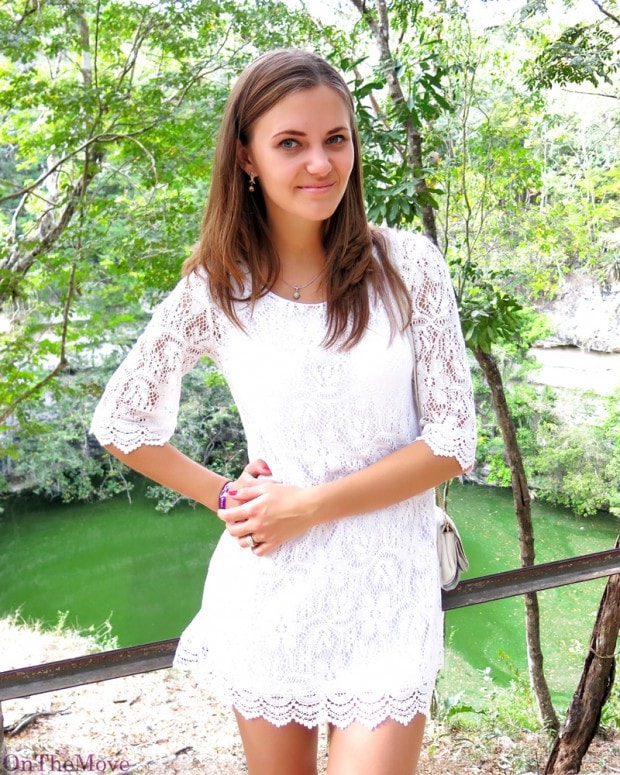 As soon as we boarded the bus, the guide said cheerfully that now we go to those cenotes where you can really swim. In addition, you can have plenty of diving from high rock there. 🙂 We felt like little children, climbing the stairs to flop into the water. While others stood on the site from which we sprang, and collected their thoughts for a long time.
And so came our fifth day, which meant that it was time to say goodbye to the Caribbean Sea and fly on to cold Washington.
But we have decided to ourselves that we will definitely return to Mexico 🙂
The places I visited and recommend you:
Cancun (night club Coco Bongo)
Chichen-itza
Cenote (Yucatan)